15ga 64mm size fills in a gap in the product line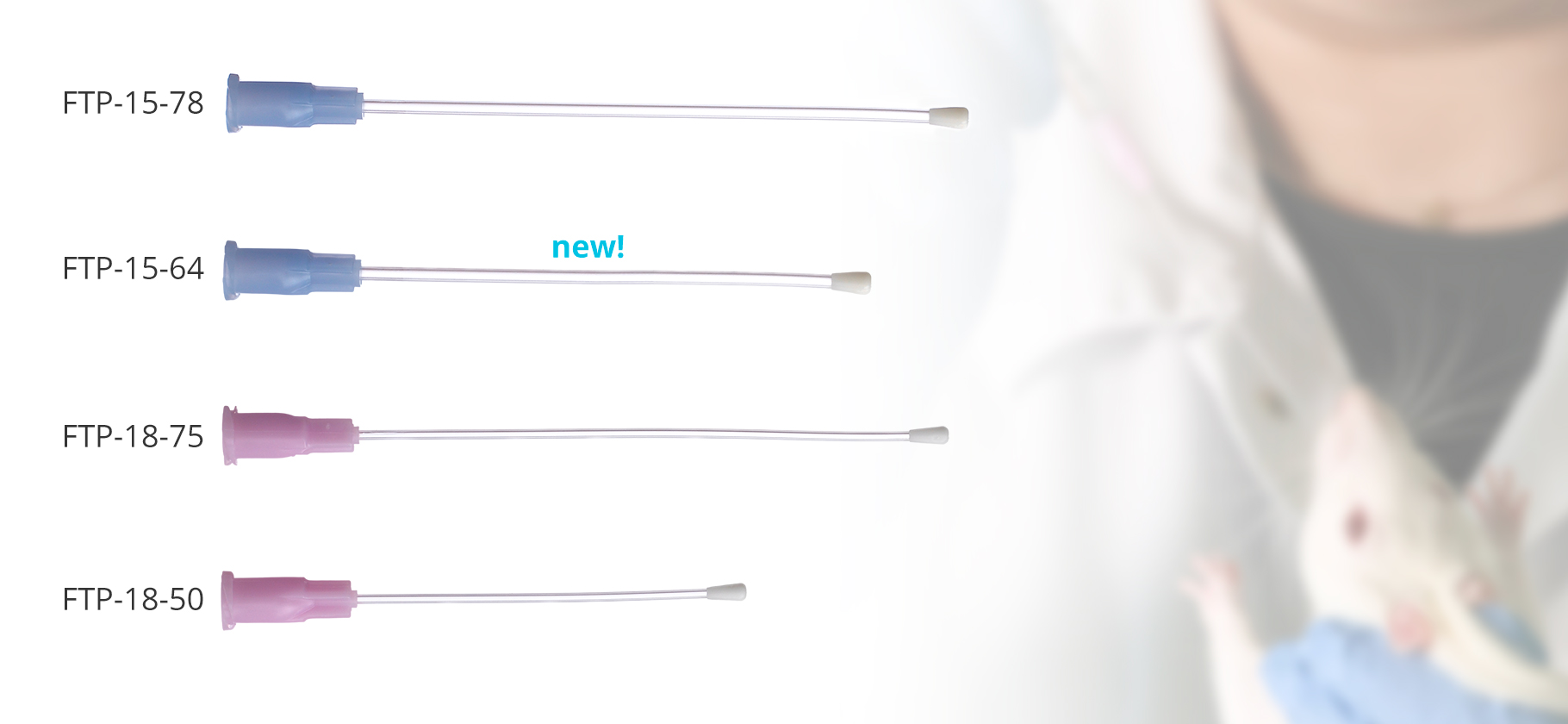 We have added a thirteenth size to our line of polypropylene tubes for rodent oral dosing. The 64mm (2.5in) length sits halfway between the 18ga-50mm (2in) and the 15ga-78mm (3in) tubes. It is designed for rats that are small enough that the 78mm tube, our most popular rat tube, might accidentally enter the stomach during gavage. The 15ga tube has an outer diameter of 1.8mm, a soft bulb tip 3mm in diameter, and an inner diameter of 1.2mm. If you are administering viscous compounds, backpressure with a 15ga tube will be approximately eight times lower than with an 18ga tube.
This new tube, part number FTP-15-64, is in stock now and available for immediate delivery. See https://www.instechlabs.com/products/feeding-tubes/polypropylene for ordering information or to request free samples.